Last week we looked at the first 3 incredible lessons employed by religious brands to ensure life-long brand loyalty that can transform a skeptic into an evangelist in a few weeks. In fact, it can be argued that all 21st century branding is religious. This is clear from the terminology itself. Here are a few examples:
Conversion — the process of turning a prospect into a customer has always been used to describe the discipleship process within Christianity.
Followers — social media is made up of followers who are eager to engage with the content you are sharing. The term has been used for centuries as rabbis and even Jesus himself had followers.
Brand Evangelists — when Guy Kawasaki became the Chief Evangelist at Apple in 1984, marketing would never be the same. Branding had begun a profound transformation. Now the same loyalty and sacrifice demanded of Christian evangelists was brought to sales and marketing executives.
Testimonials — this is a recommendation from a satisfied customer affirming the performance, quality, and value of a brand. This comes from the well-known Christian term 'testimony' where someone tells a story of a miracle or an encounter with God.
In light of this, here are lessons 4 and 5 of what your brand should learn from religion.
Lesson 4: Don't compromise your values to get more customers
This lesson could also be titled 'make it hard for them to join' which is another apparent paradox. If becoming a follower of Jesus is so expensive, how is it possible that millions of people are baptized every year? Let's understand this paradox through a regular marketing and sales funnel. To make it easier, let's imagine a fictional character called Robert who isn't a Christian.
Robert visits a church
The first event is a crisis in Robert's life. Most people who interacted with Jesus were in a crisis. Almost everyone who first explores Christianity is unhappy in some dimension and is therefore looking for something which could vary from love and belonging to trustworthy answers.
Let's imagine Robert enters a church where he is told that all he needs to do is pronounce a few words and suddenly he will find what he is looking for. This church doesn't cost him much in terms of life transformation, money, time, or commitment. He immediately belongs. He just accepts Jesus as his Savior by repeating a prayer and returning to church every week. Interestingly enough, this methodology in Christianity does not work. Churches that employ this 'cheap' and 'minimal effort necessary' approach don't grow.
Now let's imagine Robert enters a Seventh-day Adventist church. Despite the warm welcome, he doesn't feel a sense of belonging as his clothes and speech are clearly different from the members'. Robert listens to the compelling sermon that claims God's authority through scripture. He can see the people in this church really believe the Bible to be true. They offer to help him understand it, even if he doesn't believe it. As time goes on, Robert can see that scripture presents a Jesus who is offering free salvation and then demands that you should live exactly how God tells you to.
This transformation is very expensive, especially in the Adventist Church. After all, there is absolutely no area of your life that Adventism doesn't have an opinion about. Baptism means dying to yourself and being born again. No compromises can be made. Salvation is free and you will find meaning, purpose, trustworthy answers, and an eternal future, but it will cost you everything.
It is precisely because the membrane between who is a member and who isn't is so thick that conversion can take months or years. However, once Robert decides to take the Bible seriously and accepts this new life, baptism means he will become an evangelist to his entire family and the world. He has gone through a tough conversion process and will now freely give his time and resources so others can do the same. No compromises.
When a brand is very determined to keep a set of principles it is described as having a 'strong culture.' When Christian churches have a very 'strong culture' they are described as fundamentalist. Nomenclature aside, when a brand never compromises on a set of core principles, they automatically create thick entry barriers to new employees and clients alike. If the principles being defended come from a set of beliefs that resonate with employees and customers, you can expect that brand to grow consistently.
The BMW example
BMW has established itself as 'The Ultimate Driving Machine.' This means the best engineering and design as well as the best materials are used, but that also means only a small portion of humans can afford to buy their cars. The membrane that separates you from a BMW is thick and may require a lot of sacrifice. I have a friend who will buy a brand new BMW every few years without ever looking at other brands. He is not alone. But what do you think would happen to these loyal customers if BMW compromised on quality in order to make their cars more accessible?
The AB InBev example
Back in the days before this pandemic, I would fly to 15–20 countries each year. I once sat next to an executive of the Brazilian company AmBev, now the largest drinks company in the world (AB InBev). He told me about the legendary story of his CEO meeting the head of their largest marketing partner. His CEO ordered a Guaraná Antartica, one of their drink brands. The marketing partner, on the other hand, ordered a Coca-Cola, their main competitor. The story goes that before the drinks arrived, his CEO left and severed the contract because of a lack of loyalty, one of the key principles of AmBev.
No compromise
This religious and almost irrational fundamentalism can be found in every major brand that has thrived in the 21st century. People need to know what you stand for and whether you will compromise or be faithful on the very promises you make them.
Christianity was a little sect in a corner of the world 20 centuries ago. Many emperors and dictators have tried to destroy it. When the martyrs chose death over compromise, their blood fueled the growth of Christianity and today it is believed by billions of people. Never compromise on your values to get more customers.
In summary, be clear about the fundamental principles your brand will never compromise on, even if it means a higher cost to your customers.
Lesson 5: Care is the New Marketing
Ellen White is one of the founders of the Adventist Church. She was named by the Smithsonian Institute to be one of the top 100 most influential Americans of all time. When it comes to marketing methodology, even though she would call it evangelism, here is a key to understanding the growth of Christianity in general and Adventism in particular:
Christ's method alone will give true success in reaching the people. "The Savior mingled with people as one who desired their good. He showed sympathy for them, ministered to their needs, and won their confidence. Then He invited them, 'Follow Me'" (The Ministry of Healing, 43).
Many have used this quote to define the mission of the Adventist Church. This isn't a mission statement, it is a methodology, as the passage implies. It is absolutely not unique to Adventism. In fact, this method will work for any brand that is willing to genuinely follow it. Here are the 3 steps:
Show empathy. Your brand should be consumed with making the lives of your customers better. People must know beyond a shadow of doubt that your brand understands their pain and that you genuinely want to help.
Build trust. It is not about you or your product. Donald Miller would say that you are not the hero, you are just the guide that will help them succeed. Let them know you've helped others like them and tell their stories. This will build your authority.
Call to Action. Once you have demonstrated your empathy and authority, it is time to call them to action. This is equivalent to the 'buy now' button.
Over the last 30 years the number of freely available global channels of communication has exploded. This means we are bombarded by 5,000 brand messages every day. This is exactly why outbound marketing campaigns have an ever decreasing ROI (return on investment). Acquiring new customers can be much more expensive than focusing on keeping your current ones and turning them into evangelists.
Christian churches have always known that. The lifetime value of a member is directly related to the nurture and pastoral care provided. Companies are becoming very aware they should maintain long-term relationships with their customers, especially those 20 percent of customers who generate 80 percent of their income. Care is the new marketing, and again churches have been leading in this area.
In a church setting, discipleship means that a member invites you to study the Bible and then stands by your side no matter what. Marketing and customer service is performed by the same people. However, many brands are still operating under the old 20th century paradigm where sales and marketing is kept separate from customer service.
Back to the church, if more support is needed, be it with spirituality, health, finances, or any other area of life, there will be deacons, elders, ministry leaders, and pastors to help. The entire marketing strategy that Jesus employed was: "Love one another. By this the world will know that you are my disciples, if you love one another" (John 13:35).
The airline example
Imagine an airline where every top flyer is cared for by an assigned employee. Top flyers typically spend more than $20,000 per year on flights. Now imagine you are one of them.
You receive a text from the assigned employee after each flight, just to see how you are. They mention the crew member who served you by name and ask about your experience. If you need anything, you can contact the assigned employee who will help you. If unavailable, you can choose to wait or have someone else call you. When there are sales and promotions, this same employee gets in touch. Every now and again they try to get you an upgrade where possible.
It's a long-term relationship you have with the brand. What's the cost of that once the technology is implemented? Perhaps 3–5 hours per year. What's the marketing benefit of this long-term care? Would you ever think of flying with another company? What would you advise colleagues when asked about your preferred airline?
In summary, customer acquisition can be more expensive than true, long-term customer care. Care is the new marketing.
Lesson 6: Communicate with Power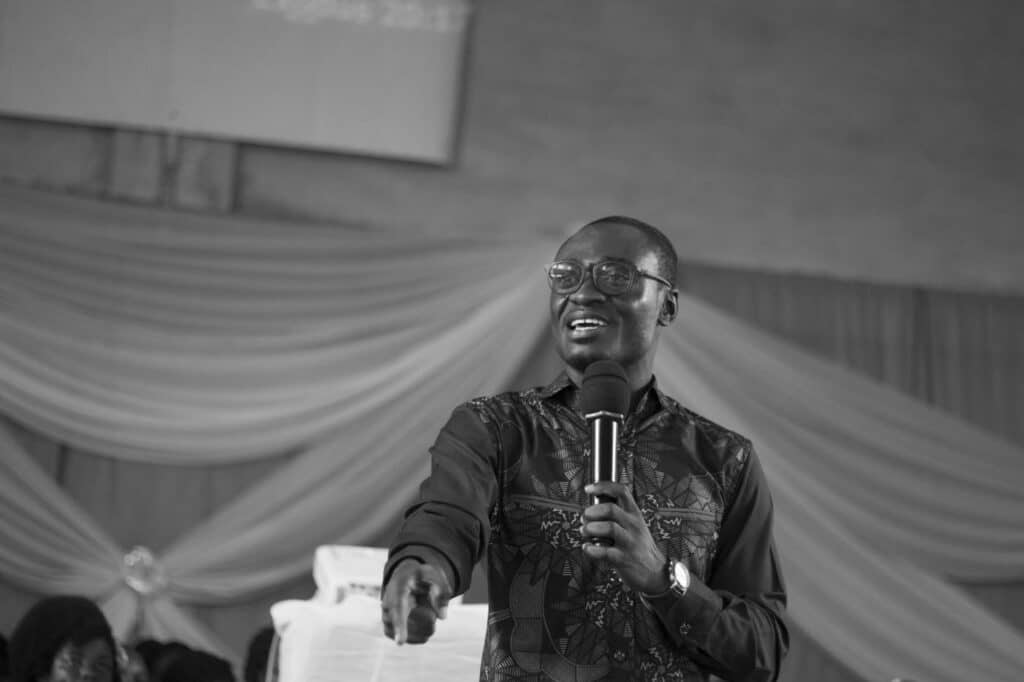 Next we will consider this great lesson your brand should learn from religion. In the age of ever diminishing attention spans, many millions of people sit through long sermons every week, often in poorly lit halls and through low quality sound equipment. They don't even get paid to do it. In fact, they give 10 percent of their salary to make sure the preacher can work full time preparing these messages.
The world has never seen better communication than within Christianity, starting with Jesus. He has never written anything and yet His messages still influence our everyday lives 20 centuries later. What is it about Christian communication that is so compelling and how can your brand apply these lessons for maximum effect?